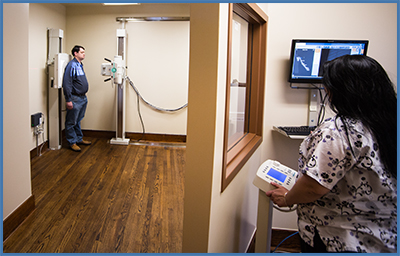 Your first visit to our office establishes a vital foundation for our relationship with you. During the first visit, we make sure to obtain important background information, like your medical history, and give you time to get to know your doctor.
Notes for Your Visit
Refills on prescriptions are done through your pharmacy. Please contact your pharmacy and allow 24 hours for refills to be completed.
We ask that you give our office 24 hours notice when cancelling an appointment.
Copay's, Coinsurances, and Deductibles are due at time of service. We accept Cash, Check, and all major credit cards.
Please bring all of your current medications with you each time you come to see us.
Mission Statement
We are committed to providing compassionate care, expertise, and teaching in the care of shoulder problems to patients, physicians, and trainees in Oklahoma and beyond. Our mission is academic and clinical excellence in shoulder surgery. Important to this mission is positive collaboration with our colleagues in all areas of health care, as well as with patients in our patient-centered care model. As such, we seek to always include patients in the shared decision making process and recommend treatments we would choose for ourselves and our families if we were facing the same situation.
Patient Forms
Below is our New Patient Package that you will need to complete on your first visit. You can expedite matters by downloading the package, completing it at home and handing it to our staff when you arrive for your initial visit to our office.
What to Expect at Your First Visit
On your first visit, your doctor will review your medical history and evaluate your health. We will take any necessary xrays and we will explain to you whether or not you will require any treatment. Our team will be happy to answer any questions you might have.